Our Services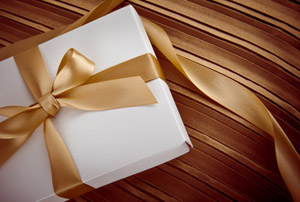 Online payments and next day shipping
We provide a secure shopping cart via PayPal for easy online payments. Once you place your order, we'll ship it the next business day. We ship anywhere in Canada and USA. If you reside outside of North America, please send us an email so that we can estimate the shipping charges to your area.
Exchanges
You can exchange your purchase for another merchandise within 7 business days by sending us an email and letting us know that you want to exchange your purchase and letting us know of the other merchnadise you want to exchange this for. The exchange merchandise should be of equal value. You're responsible for shipping the merchandise back and we ship the replacement merchandise to you at no charge. No refunds are available.
Adjustments
If you need an adjustment made such as a length extension, please let us know what length is required and we'll ensure that your jewellery pieces are just the right length and fit perfectly.
Repairs
If you need any repairs done to the merchandise you purchased, you can ship them back to us and we'll repair and ship them back to you at no charge.
Custom orders
We can create a customized piece of jewellery for you. If you can provide us with a picture of the kind of a jewellery piece you need or you can describe what you want it to look like, we can create one especially for you. We can also provide a recommendation on the kind of jewellery that suits you best (size, colour and style). If you see something on this site that you like but need to customize it with a different colour, style or pendant, please let us know and we can reproduce this piece with your specifications. A deposit is required and extra charge may be applied for custom designs. Also, extra time will be required for the custom order to be completed.
Wholesale orders
We sell some of our jewellery pieces through fashion/jewellery/gift boutiques and art galleries. If you're interested to sell our jewellery pieces, we'd love to hear from you. Please contact us for details.
The following services are available only in the Greater Toronto Area:
Jewellery parties
We're looking for ladies that are passionate about handcrafted jewellery and would like to share this passion with their friends by hosting a party featuring our jewellery collection. The hostess will need to organize the party and invite her friends, we'll supply the jewellery and do the presentation. Party hostess will be rewarded with free jewellery. Learn more.
Jewellery consultations
We provide jewellery consultations where a jewellery consultant can come over to your home and show you Irina Designs collection and help you choose jewellery pieces for your wardrobe and different occasions such as special events and everyday wear. Learn more.
Jewellery classes
We provide private and group jewellery-making classes. If you want to learn how to create your own jewellery, this is a great start. Book a class and we'll teach you how to make some basic jewellery pieces. Contact us.
You might also like: