Book a Jewellery Consultation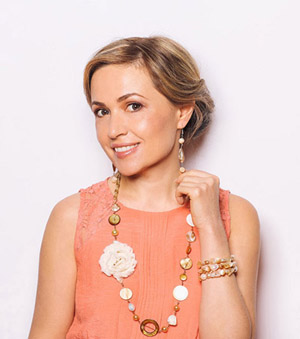 Would you like to update your jewellery collection but don't know what jewellery colours and styles to wear with your outfits? Do you need jewellery for everyday wear or a special occasion?
A jewellery consultant could solve your problems and answer your style questions. She will show you how Irina Designs jewellery pieces can work with your wardrobe for different occasions. You can also view our collection in person – feel the texture, see the colours under different lighting and try them on with different outfits.
Irina Designs jewellery consultant can help you with the following:
* Accessorize an outfit for a special occasion – birthday parties, weddings, proms, anniversaries, etc.
* Accessorize your outfits for everyday wear – work, casual wear, lunch out, vacation, day to night.
* Create an entire new jewellry collection for your every need that will work with your wardrobe
Please note that our jewellery consultations are only available in the Greater Toronto Area. If you live outside of the GTA, an email consultation can be arranged. Also, note that the consultation is free but a minimum $100 jewellery purchase is required. If you're interested in booking a jewellery consultation with us, please contact us.