Host a Jewellery Party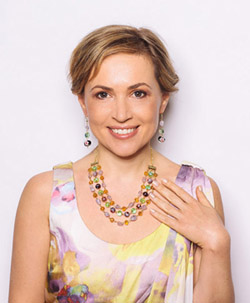 If you're passionate about costume jewellery, love throwing parties and want to earn free one-of-a-kind handcrafted jewellery from Irina Designs– this opportunity is perfect for you.
Jewellery parties are a fun way to get together with your friends and shop for unique pieces of jewellery. We'll bring our jewellery collection and one of our friendly and helpful jewellery consultants to your home. You'll need to organize the party by inviting your friends and hosting a party at your place. It's a win-win!
Discover all the great reasons to host your own jewellery party:
* Earn free jewellery by hosting a party, the more friends you invite that buy, the more free jewellery you'll earn

* Our collection will come to your home. You can browse all the pieces in the comfort of your home

* You and your guests can try on as many pieces as you like. You can also get your friends' advice right on the spot

* One of our jewellery consultants will also be on hand to help find jewellery pieces just perfect for you and your guests and will be available for any other questions or adjustments

* Discover your birthstone and learn about different semi-precious gemstones

* Beading classes and custom orders can also be arranged on request
Please note that our jewellery parties are only available in the Greater Toronto Area. If you live outside of the GTA, a virtual jewellery party can be arranged. Please contact us for more details.
If you're interested in this opportunity and want to host a jewellery party, we'd love to hear from you, please contact us.