Testimonials
Here is what our clients are saying. Please browse through the comments and/or submit your testimonial below. We'd love to hear from you too!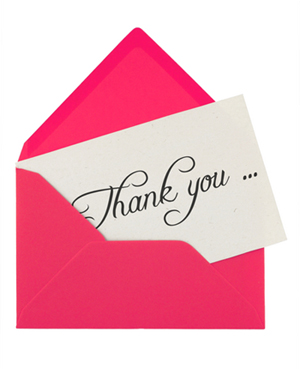 "Love the jewellery!! It arrived today and I immediately put it all on and admired it! Just beautiful work Irina. Thank you."
Joanne I., Ontario.
"Happy to have discovered this site. Irina has a huge talent for creating new and interesting designs. I'm very pleased with the jewellery that I've received and have already ordered two more. Can't wait to show off to the gals."
Ann R., Quebec.
"I've received the other two pairs of earrings that Irina created and I'm so very happy for this gift that I gave to myself for my upcoming birthday. Also, Irina has been kind enough to "re-do" a bracelet that was already sold out. Can't say enough how I admire the creations she makes.
"Wish I were just a wee bit richer so that I could indulge myself even more with her lovely jewellery. The quality is very good and the originality of the items is what pleases me the most. I'll make sure to show off these new earrings - the peacock feather ones and the china pagoda. Will be ordering more items shortly, just can't resist Irina's creativity and fine workmanship. Girls, don't hesitate to purchase - you won't ever regret it!"
Ann R., Quebec.
"After having purchased quite a few different items from Irina, I liked the look of the English Tea Garden earrings, but they showed as being "sold". I contacted Irina and lo and behold she still had parts to re-do a pair of these earrings for me. I received them yesterday and I was thrilled to wear them all day today. Her online site is safe and delivery is quick as well as the jewellery is very well protected. I do intend to purchase more items from her line of art. Can't compliment enough her creativity and accomplishments. What a talent!"
Ann R. Quebec.
"Your jewellery is even more beautiful when I got it, just love it!!!"
Priscila H., Alberta.
"Your work is beautiful and your service is very good. Thank you Irina".
Paula S., British Columbia.
"Love Irina Designs, very pleased with my purchase. Received many compliments from friends on your jewellery set".
Debbie B., Ontario.
"Your jewelry came very quickly and I LOVE it! Thanks so much for all the beautiful jewellery. "
Salome W., British Columbia
"I received the Apple Orchard Princess and Ocean Dreams jewellery sets today and they are both utterly breathtaking! Even more beautiful than I imagined and with the adjustments you so very kindly made, every single piece fits to a 'T'! The packaging was so very special and such a lovely touch!
Thank you so much for the gorgeous one-of-a-kind pieces and for such a fantastic experience. I will be wearing your artistry with pride and letting all my friends and family know how they can visit Irina Designs to find one of their very own. Thank you so much Irina! A Supremely Happy Customer! :)"
Rae T., Ontario.

"What a gorgeous set I had the pleasure of reviewing!! Although it was super hard to choose just one, it came down to the Aqua Elegance Necklace and Earrings and I love it soooooooooo much! The compliments while wearing this gorgeous necklace and earring set are truly endless!!"
Heather D., Cool Canucks Blog.
Submit your testimonial below or via email to info@irinadesigns.com
Shopped with us, have a great experience to share?
Please submit your testimonial here and we'll post it on this page.