Jewellery Tips and Resources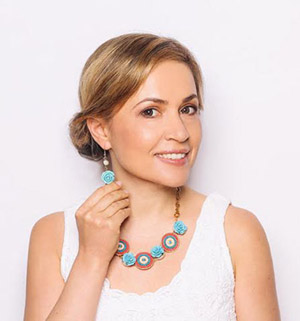 To help you learn more about jewellery selection and care, we'd like to provide you with some useful jewellery tips, classes and resources.
Read about some useful jewellery tips in Irina's Blog:
How to care for your hancrafted jewellery - 7 helpful tips
What jewellery should I wear? Ask yourself these 7 questions to find out.
What's you colour season? Find out about the best colours to wear for you.
Jewellery-Making Classes and Consultations
Want to learn making-jewellery or need help with jewellery selection for a special occasion or your wardrobe? We provide jewellery-making classes and private jewellery consultations. Book a jewellery-making class or your jewellery consultation. Contact us for more details.
Jewellery Resources Online
Irina's World.com - Jewellery & Gems
Our Link Partners